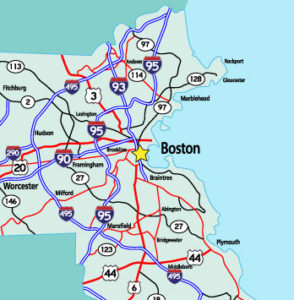 WNTN 1550am was founded in 1968 in Newton, Massachusetts. It has since featured many different formats over the last 49 years. Early on (1968 to 1975), before FM radio became popular, WNTN played an eclectic mix of free-form rock.
From 1975 to 1979, local news and information was highlighted along with middle-of-the-road popular music.
From 1979 to 1983, oldies music was primarily featured. To follow, in 1984 WNTN became "Your Daytime Nightclub", participating in the dance and disco era.
From the late 1980's to present, WNTN has been a "Variety" station, concentrating on coverage of local news and issues and broadcasting to a diverse, multi-cultural audience in greater Boston. Some of WNTN's most popular ethnic programs in recent years include Greek, Haitian, Irish, Italian and Arabic.
In 2017, WNTN's station rights were sold to longtime Greek-American radio host Teddy Demetriades. Demetriades moved the station's studios and offices to Needham, Massachusetts and entered into an agreement to diplex off of WJIB's antenna in Cambridge, remaining at 1550am on the dial.
WNTN's most popular and longest tenured program is Grecian Echoes, currently hosted by Teddy Demetriades. Grecian Echoes has run for the past 70 years and is now the feature program of WNTN. The station was also rebranded and Global Echoes was created as a means of providing other ethnic communities with a similar presence.